Welcome to Comunilife Career Center
Thank you for your interest in a career with Comunilife. Most of our positions are full-time and come with an attractive employee benefits package including medical, dental and life insurance; paid leave; and a retirement plan.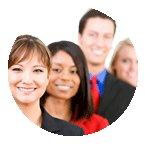 Comunilife's mission is to improve the quality of life and create a healthier tomorrow for New Yorkers with special needs in the Hispanic and broader communities - by providing culturally competent health and human services and a continuum of affordable and supportive housing.
Comunilife was founded in 1989 by its President/CEO - Rosa M. Gil, DSW and has grown into one of NYC's most respected community-based health and housing service providers. Each year, our rich continuum of care supports the needs of more than 3,000 low-income and vulnerable New Yorkers. Comunilife provides 1,992 units of affordable and supportive housing for homeless adults living with HIV/AIDS, serious mental and behavioral health issues and co-occuring health issues.Through our Medical Respite Program, Comunilife arranges short-term supportive housing for recently discharged hospital patients who lack appropriate housing in which to recuperate.
Our Life Is Precious™ program provides services to Latina teens who have seriously considered or attempted suicide and our Medical Respite Program provides short-term housing and social services to hospital patients who are well enough to be discharged but do not have an appropriate home in which to recuperate.
More than half of our clients are Hispanic with limited English-speaking ability, and more than 40% are African-American, making this Multicultural Relational Approach for Diverse Populations critically relevant.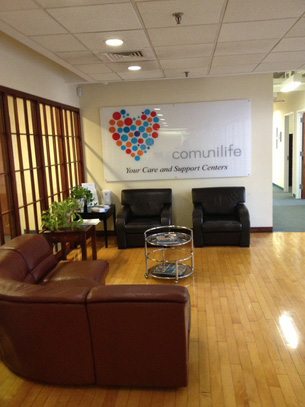 To be considered, please review our career opportunities and apply online. Unfortunately, due to the large number of applications we receive, we are able to respond to only those candidates we would like to interview. We will keep your application on file for one year and contact you if we believe you are suitable for one of our positions.
To see our available jobs, please click on the menu above or here
Search For a Job or Submit an Application.
Comunilife is an equal opportunity employer and considers all applicants for all positions without regard to race, ethnicity, color, religion, gender, national origin, age, disability, sexual orientation, veteran status or any other status protected under local, state or federal laws.